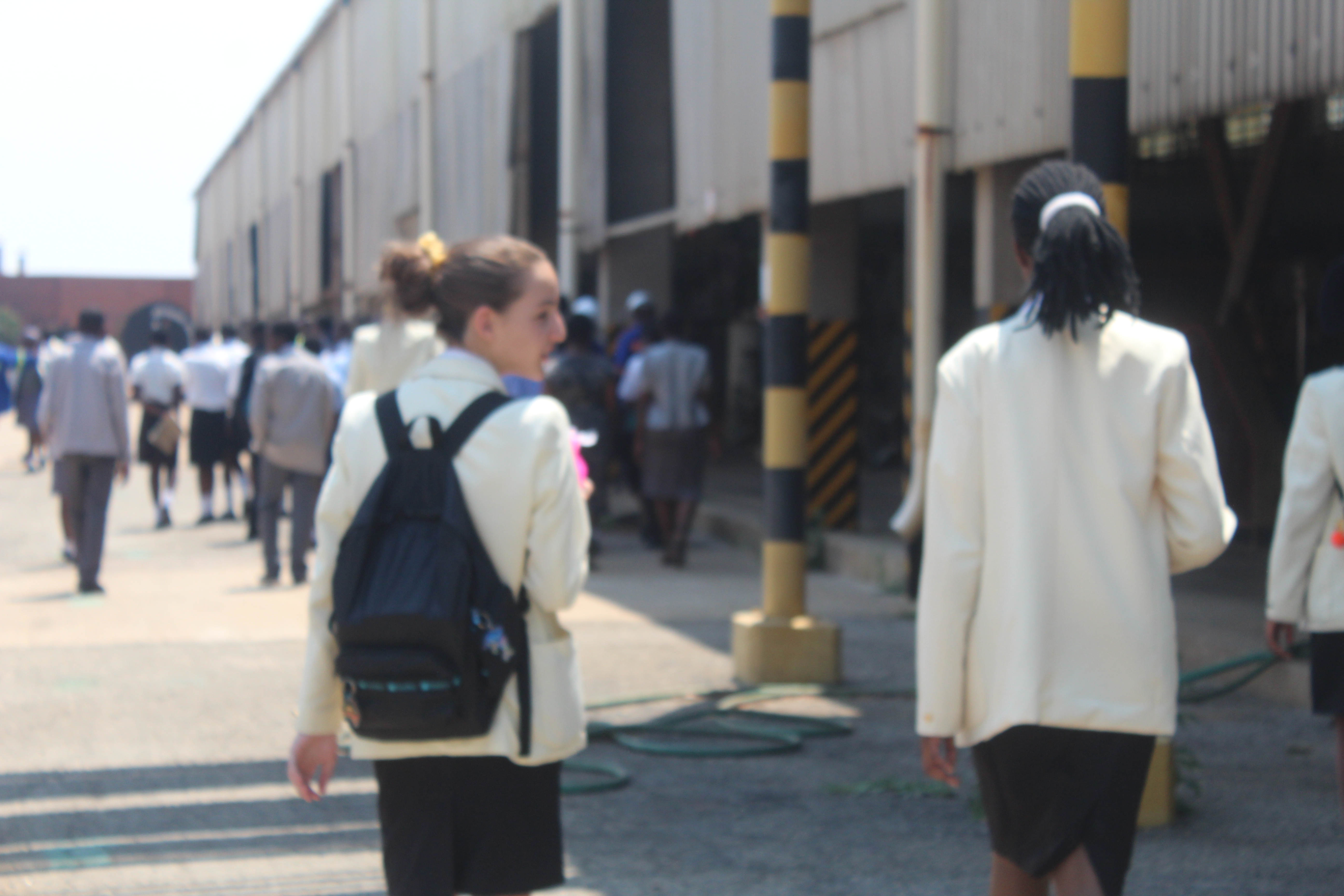 On the 18th of September 2018, the Goldridge College Junior Achievement members and a select few commercial students attended a Job Shadowing program at sable Chemicals. There were also two other schools who attended the Job Shadowing Program namely Camelot and Munyati High School. This allowed the students to interact as the 110 students present were split into two groups. Before being taken on a tour around the Sable Chemicals Plant, the students went through a briefing regarding the processes taken in the manufacture of Ammonium Nitrate. This therefore enabled the students to have a vivid understanding of the different processes required in the manufacture of Ammonium Nitrate.
As previously just hearing about how the product was manufactured, the students were now able to now physically see the machinery involved in the production process. During the tour, students were given the opportunity to ask questions making it more interactive, and therefore much more enjoyable.
The students were then served with an appetizing meal, and then afterward they ventured into the Job Shadowing program. There were various departments available which included:
Chemical Engineering
Instrumental Engineering
Mechanical Engineering
Electrical Engineering
Medical center
Finance
Accounting
Human Resources
Projects Management
Each student had the opportunity to choose their own department of interest which was led by the responsible people of the different sectors which commenced for an hour. In a nutshell, the students were given the opportunity to observe and learn about the different career opportunities as well as ask questions which was indeed an enriching time for all the students present.
BENEFITS OF THE DAY
The students were given the opportunity to learn more about the manufacture of Ammonium Nitrate and the Haber process as well as to see the practical aspect by touring the plant.
The students were exposed to various departments of qualified employees at work as well as given an insight on the career opportunities and their requirements.
The students also met university students on attachment who shared their own experiences as well.
The students would like to thank JA Zimbabwe for organizing this enriching career guidance experience, Sable Chemicals for accommodating the students for the day, the teachers who travelled with them despite their busy schedules, Mr Motsi , Mrs Ntini and Mr Muradzikwa who was also part of the organizing team despite having travelled elsewhere on this particular day, the administration for making this day possible and the Almighty for journey mercies. The students look forward to more opportunities like this.