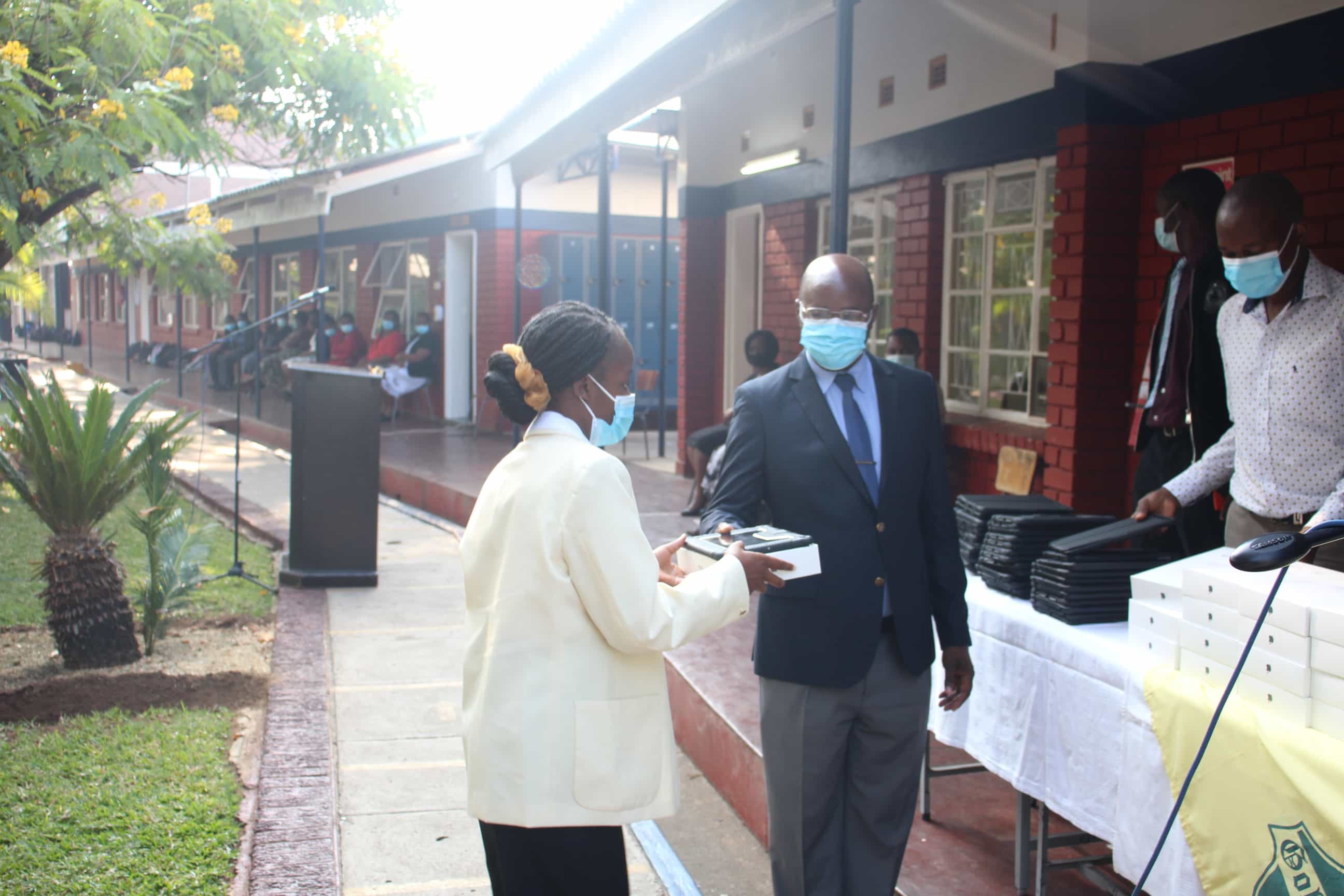 Having appreciated how technology is a powerful tool that supports and transforms education, we have started re-introducing the use of iPads in the school. The iPads are connected to the school network and are centrally managed by the college through JAMF MDM(Mobile Device Management), so that they are not misused. The College reserves the right on what can be accessed and installed on the iPads. The iPads are only being bought through the College and will have several educational applications that help in teaching and learning.
We rolled out our first batch of iPads to our Lower Sixth students. The iPads would be used in class and during own study hence making them a part of our day to day learning and teaching. The iPad comes with respective textbooks for the subjects done by the learner and also has Microsoft Teams, Khan Academy, Cambridge and Collins e-book readers and many other. Our classooms are equiped with projectors and appleTVs to make it easy for teachers and the learners as they use the iPads in class. Teachers are also undergoing continuous staff training to ensure that we fully maximise the potential of the devices in and out of the classroom.
Through assistance from Harare International School in partnership with Solution Center, the College is undertaking a network expansion project to allow students easy access to educational materials. We thank the two institutions most sincerely. May God bless them.
All those who would like to buy the iPads for their children have to pay first and then wait for delivery. Please contact the school office whenever you need to buy an iPad for your child. In the near future the school iPad will be the only technological device allowed at the College for teaching and learning.
For students in Upper Sixth, parents can also pay for some eBooks. To add on to that, there are some free books that can be uploaded onto the iPad.
Once a student completes his/her studies at Goldridge College or transfers to another school, the iPad will be released from the College MDM. It can then be used in the way the owner wants.
We do hope that all learners will maximize on the benefits of using iPads for their studies.